adidas Pro Model 2
MODEL: ADIDAS PRO MODEL 2
TYPE: BASKETBALL
MADE IN: INDONESIA
MADE ON: 08/09
ART.NO: G24459
The adidas Pro Model is one of the most iconic and classic silhouettes that the company has ever released. Originally seen in 1979, it enjoyed instant success following its debut.
Throughout the 70s and early 80s it enjoyed mounting success, being released in a whole host of colorways.
This version comes in all white leather with bright orange side stripes. The silhouette name 'PRO MODEL' is printed above the third stripe in orange lettering to the match the trefoils on the tongue and heel patch. The shell toe and outsole are made of white rubber and attached to each other and the shoe upper with white stitching.
written by Dylan Cromwell
photography by errol
Related shoes: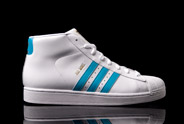 adidas Pro Model 2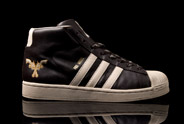 adidas Pro Model 2 Pistol Pete Maravich Edition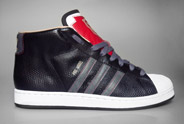 adidas Pro Model Lux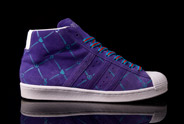 adidas Pro Model Vintage "Janus"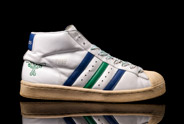 adidas Pistol Pete Pro Model