adidas Phantom OG
MODEL: ADIDAS PHANTOM
TYPE: RUNNING
MADE ON: --/85
After twenty seven years we finally see the return of adidas' 1985 running model, the Phantom. Originals have dug down deep into their archives once again and have brought one of their most sought after runners back to life.
In an era when other companies were using synthetic materials on their shoes to make them lighter and slightly cheaper, the Phantoms utilized real suede and nylon mesh on the upper with a 3M heel tab so that you could clearly be seen on your late night jogs. The use of these materials helped the silhouette stand out from the crowd and also made it easier to wear on a more casual basis rather than just for training, eventually leading to its fusion with street wear and casual culture.
The Phantom was also one of the few adidas trainers to feature straight-edged stripes instead of jagged-edged stripes (like the Micropacer and Rising Star from 1984). Small details such as this gave these silhouettes more of a futuristic – and ultimately unique – appeal to them, causing mixed reactions between trainer connoisseurs and the general public.
Due to their rarity and distinctive looks, this OG model has been on many trainer collectors' and connoisseurs' wanted lists for over two decades, so now that they are back on the shelves there's a whiff of nostalgia in the air as people walk into stores and remember the first time they saw the Phantom back in the mid 80s. adidas have done a great job making the re-release look as close to the original as possible and everyone is pleased with their efforts.
The Phantoms are now available to purchase through select adidas Original stores and stockists, such as adidas No6 in London and No74 in Berlin.
written by Joel Stoddart
photography by errol
shoes contributed by Joel Stoddart
Related shoes: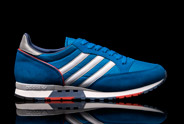 adidas Phantom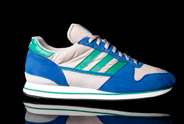 adidas Jazz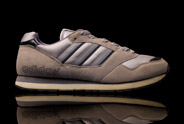 adidas Quasar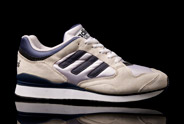 adidas Tech Trainer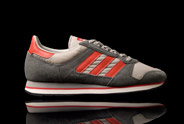 adidas Zany